Even the most seasoned in-house acquisition teams experience occasional M&A failure. More often than not, the cause of this failure comes down to a clash of cultures.
At Mobas we understand how critical cultural integration is for the success of any newly formed team. Our experience shows that cultural integration simply isn't something that can wait until the merger or acquisition is complete. It needs careful thought, consideration and collaboration, and our expert team have the skills and experience to guide you through the process step by step.
More than due diligence
Experienced acquirers, or those managing an acquisition or merger, take stock of possible cultural conflicts as part of their due diligence well in advance of a merger or acquisition: they prioritise those cultural issues that might put the alignment of values at risk – they put this at the forefront of the decision-making process. The right tools make this process both feasible and effective. Tools, however, do not substitute for great and consistent leadership.
Here at Mobas, we understand that often a merger or acquisition unexpectedly heads south, for which the costs are painfully clear for everyone to see when the culture and team aren't given the consideration they deserve. A typical scenario is that morale drops, and the desired alignment between teams or the merged businesses fails. Key individuals, who you planned to keep, start heading for the exits. But what is really going on and why is the process failing?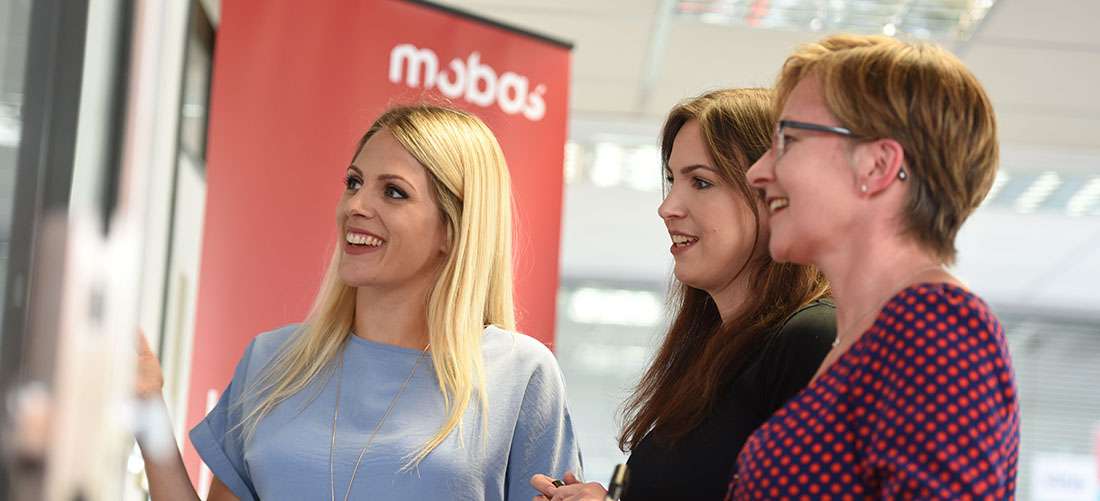 Top-down rarely works
Employees always watch for signals from the top of any organisation, because they know that their own managers will be guided by those signals. But if the signs are positive – if the senior team seems truly committed to building a culture that excites employees about the future – then the cultural buy-in will help pave the way to deal success and the longevity of the organisation.
We believe that employees who are truly engaged with their workplace are proven to be happier in their jobs and more productive. Moreover, increased employee engagement has real impact on both turnover and profit levels. The company's internal culture is crucial to achieving it, therefore taking steps to shape and adapt that culture is critical.

The Mobas approach
We know that every organisation is different and, when merging two organisations, blending a culture is a complicated task. For this reason, we've developed our own custom people-centred approach that seeks to identify shared traits and values and intertwine them to create a new employee proposition that fully represents the new combined organisation.
We achieve this through a combination of stakeholder interviews, staff surveys, workshops and leadership meetings not only to capture the essence of each organisation but critically to take everyone on the journey and give them a sense of ownership within it. Cultural alignment and the shared values that come from it mustn't be imposed from the top but be drawn from within, and our team of brand strategists have experience working across a broad range of businesses and industries, giving you the confidence that our well-honed approach will work well for your unique circumstances.

Delivering positive change
The Mobas team will be with you at every step of your journey. Once a new proposition is ready to share, our experienced team will help launch and embed the new proposition through a bespoke programme to improve employee engagement and communication that delivers tangible change and successful outcomes. We'll work hand in hand with your leadership team and internal HR and communications functions to deliver a robust programme of activity to allow your new proposition to be fully realised and allow you to focus on the merger knowing that your biggest assets – your newly formed team – will be in safe hands.
As cultural alignment is so critical to the success of any merger, it's important to prioritise it as early as possible. To get the wheels in motion, simply get in touch and over an initial exploratory call, we'll guide you through our recommended approach and explain how we can tailor our programme to suit your particular needs.
This call or face-to-face meeting will help us to understand your requirements and your timelines. Following this initial scoping session, we'll be able to share a bespoke proposal and share the details of past clients who have undertaken similar projects with us to give you the reassurance that your company, team and proposition will be in safe hands with us.