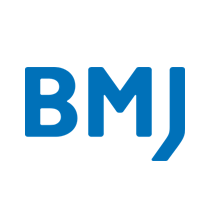 BMJ is a leading healthcare knowledge provider with over 180 years of history. Today it produces over 70 journals, and partners with over 8,000 medical organisations globally to provide the community with the exceptional insight. Open Access (OA) is an increasingly important means of publishing content. It makes content free at the point of delivery and is now mandated in certain regions of the world.
Defining the challenge
BMJ has a long-term commitment to OA, having been one of the first to develop a strategy and deliver a commitment for OA content to its community. However, the organisation has been overtaken by competitors in recent years and has lost confidence in its delivery of OA messaging.
As such Mobas was challenged to build a strategic campaign for BMJ's OA offering to readers and authors, ready to launch during International Open Access Week 2021.
Confidence where it counts
The campaign needed to promote 'OA from the BMJ', packing punch and standout appeal during the industry's international OA week without compromising on a futureproofed concept that could spearhead marketing and comms for several years to come. The campaign was not required to explain what OA is, or why publishing OA might be a good thing, as awareness is high amongst the target audience. Its purpose was to promote why BMJ's OA strategy, platform and set of commercial agreements are the best fit for the medical community – establishing BMJ as the ideal OA partner.
Using the globally recognised industry acronym 'OA' as the central motif, we created a series of two-word statements that encapsulated BMJ's value, offering and point of difference to readers and authors in an overcrowded marketplace:
OPEN ACCESS
GLOBAL IMPACT
BROADER REACH
EXCEPTIONAL QUALITY
Finishing with a CTA that carried a complementary syntactic arrangement:
A typography-led visual style was created to work harmoniously with the campaign's purpose of promoting OA from BMJ. Therefore, the natural creative application was to retain BMJ core branding, championing the diverse brand palette and bold core font, by dialling up the volume during all stages of implementation.
The primary campaign placement consideration was video for use on social and web. Non-specific, relatable, medical imagery was chosen to create the backdrop to the campaign lines and coupled with duo-tone treatment using pairings of contrasting brand colours. The copy was then overlaid to marry imagery with messaging, leading to the decision that the 'OA' device in each statement should subtly stand out within the messaging and should always remain on screen as the centre of any transitions to reinforce the Open Access message.
Delivering an impact
Since the successful launch week in October 2021, where the Open Access area of the BMJ global website was taken over by the 'Why OA from BMJ?' campaign, alongside launch and promotion on the BMJ's main social channels, and associated journal accounts; the campaign styling and messaging is now used as the lead content to authors and readers across BMJ's online and social activity, with plans for further application across all related journal products and comms.