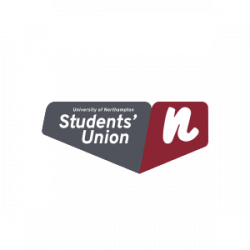 Mobas has been working with the University of Northampton's Students' Union in delivering their marketing activity during a period when there was a lack on internal resource to focus on marketing. Following a competitive pitch process, Mobas was appointed to work with the UNSU to develop and deliver their campaigns throughout the academic year, with a strategic approach in order to maximise reach and optimise the marketing spend.

Approach
The University of Northampton has an atypical student body, with a higher than average proportion of mature students, distance study students and also BME students. Throughout the year there are several areas of focus for the Students' Union in terms of representing its members, and becoming an integral part of their student experience is the goal of the Students' Union. From hosting club nights and sports tournaments, to providing academic advice and mental health support, the UNSU's offering is wide-ranging. Mobas was tasked with developing campaign creative that would cut through and resonate with a traditionally difficult audience to reach, across the Students' Union's key calendar dates including the Elections and Refreshers.

But these beautifully crafted campaigns would be useless unless they reached the target audience. With such a tricky audience to reach, the Mobas strategy team had to think outside the box and explore never-before-used media channels across the campus as well as through digital media.

Mobas therefore developed campaign plans for each of the headline campaigns, to use the available media in a cost-effective manner and with the internal resource availability in mind. KPIs were also developed in order to obtain and analyse results and to act as a benchmark for years to come.

Impact
The campaigns were delivered across digital formats (such as the multiple digital screens on campus), PR and social media, as well as more traditional print media. The striking creative was visible across campus, in tactical locations where we knew our hard-to-reach audience would linger, such as large-format bus stop advertising and tentcards placed in student accommodation kitchens. Mobas was able to reach an audience that were previously disengaged – and get them to consider the UNSU's offering.