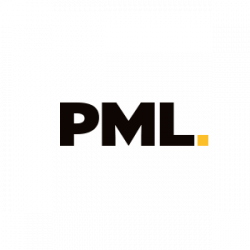 PML provide construction management-related services, working for major businesses and organisations, undertaking multi-million pound construction projects. While the business had experienced success under the 'Planning Manager Ltd' brand, with aspirations for growth and the need for a more professional visual brand, PML enlisted the support of Mobas to help them define their unique proposition in the marketplace and to position the brand in the best position for the natural market growth to propel them forward.
Taking a step back
In order to create successful brand positioning for PML, and to ensure that it truly reflected the business, the market and resonated with audiences, an initial research phase was crucial. Mobas began the process with some desk research, looking at the impact of market forces on the construction market in recent years and how the market was changing.
This was coupled with staff interviews. While the PML team was small, they had ambitions for growth and so understanding what made PML unique would only be possible by speaking directly to the people who were delivering the brand day in and day out – the team members. Mobas conducted one-to-one staff interviews, uncovering aspects of the business as a whole in terms of its operations and typical project and client types, as well as the non-visual aspects of the brand. While client interviews were not carried out for this particular project, Mobas was able to get a good understanding of their motivations and behaviours from the team members who worked with them directly.

Avoiding assumptions
When considering a sector such as construction, one might naturally assume that the purchase behaviours are rational – can a supplier do something on time and on budget? But using our outside-in approach, Mobas was able to uncover that one emotional factor was a main driver for people selecting construction partners to work with – fear. In construction, trust is hugely important and there is a natural fear of things going wrong, because when things go wrong in construction, they have the potential to go very wrong indeed, with timescales and costs skyrocketing.
Utilising the insight
Using this insight that we had gleaned, Mobas developed a Brand Map for the new PML brand, with personality traits, brand values, mission and vision, and, crucially, the brand essence: Building Confidence.
PML's clients had such a strong level of trust in their construction management expertise, and with their safe pair of hands and their can-do attitude, the PML brand essence reflected what sat at the very heart of the business and would resonate with audience and address a market need, supporting them for their future growth ambitions.