For the past three years Mobas has been supporting Robinson Young, the UK's dedicated large-scale specialist distributor of health and beauty, non-food FMCG products, across a number of their high-profile products. Through a series of targeted and strategic campaigns spanning digital and traditional marketing tactics, Mobas has driven greater levels of brand awareness and seen sales increase year on year.
Challenge
As business continues to grow for the brand, so does our client's portfolio and today we are now managing digital communication strategies for three of the Robinson Young clients.
ACE
Since 2016, we have worked with well-known cleaning brand ACE, the leading stain removal brand, positioning it as a brand that understands the needs of its audience, reminding busy mums and dads through social media and PR, that ACE has got them covered for their laundry and household needs.
The campaign theme we originally launched was 'ACE it!'.
By maintaining a comprehensive schedule of engaging and trending content, we have built a strong community of engaged followers who are true advocates for the brand. By introducing influencer marketing strategies we have built integral relationships with ACE's brand ambassador, Queen of Clean and ACE fan Mrs Hinch, to position the brand as a trendsetter among the competition.
Complementing the social media activity is PR, which heavily focuses on influencer marketing to encourage our army of bloggers / vloggers and national / regional media contacts to regularly review the brand's product range, as well as hosting competitions for their lucky readers to win them.
Each and every quarter, we work with the Queen of Clean to develop themed stain sheets which demonstrate how ACE can be applied to everyday stains such as Back to School or Easter half-term. She also works closely with us to develop assets for social media including images and videos.
We've built a strong following (26.9k) via ACE's three social media platforms, with tremendous growth of 255%. In order to show true business impact, we focused on measuring engagements and website conversions, (11.1m and 26.4k respectively) illustrating the true strength of an integrated digital marketing strategy.
11.3 million impressions
549.5k engagements
26.5k website clicks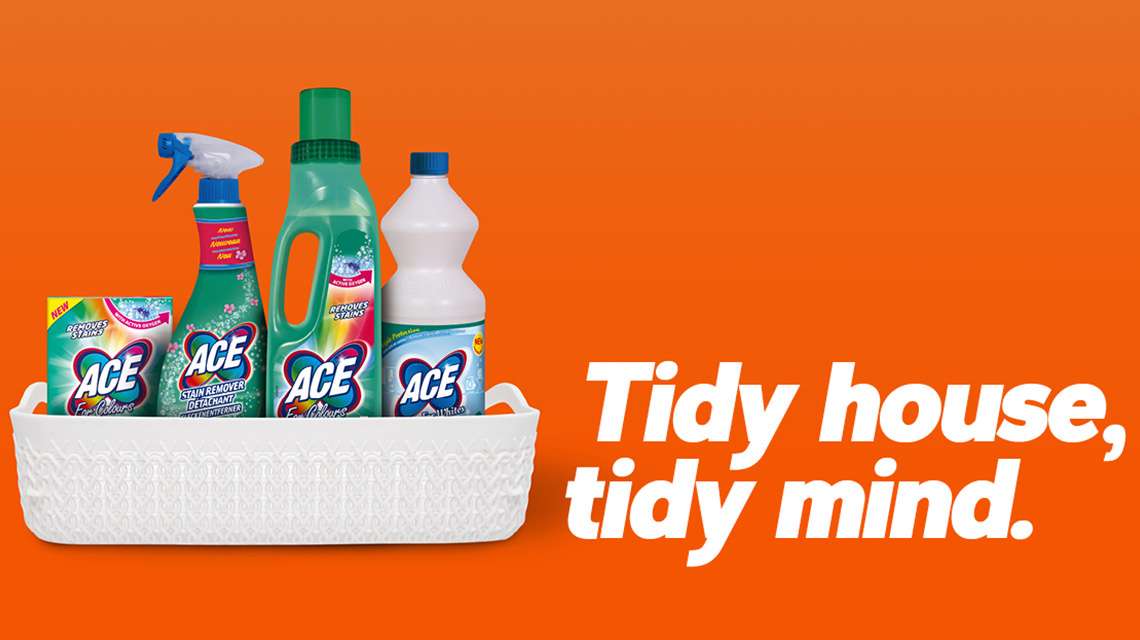 Pernaton
Natural pain relief gel Pernaton offers a small portfolio of products, each with a unique target audience. We were asked to develop a digital marketing campaign that would encourage sales of the drug-free Pernaton Gel and Gel Forte products, one aimed at those suffering from joint pain, typically an older audience, and one aimed at offering muscular relief, aimed at a broader demographic.
The objective of the digital communications strategy is to:
Raise brand awareness of the entire product range
Promote the natural healing properties and
Reinforce the benefits to encourage trial

We believed Pernaton's current proposition 'Move Naturally' was already extremely strong and so centred our campaign around this theme – seeking to integrate the messaging line into the visual elements of the campaign to create a unified look and feel to our activity.
The primary pillar for the campaign was social media activity. Our justification for this is that we believe it is the most cost-effective way of reaching the desired audiences to drive engagement. The Pernaton profiles on Facebook, Twitter and Instagram are being used to share a variety of content including: product information, case studies, reviews, testimonials and website links.
Supplementing the social media activity has been content generation and an influencer campaign. Each month we generate two blog posts – one aimed at each demographic – to discuss topics of interest such as tips on how to exercise gently or the most common sports injuries. In order to help raise brand awareness and highlight the product proposition, we have run a low-level micro-influencer campaign, to review and host competitions featuring the Pernaton brands.
Social media retargeting has been utilised to communicate brand messages to each audience. The implementation of the high-quality content, adoption of social media trends and a successful #bodykind campaign has contributed to an impressive 40% growth in UK sales of Pernaton.
The continued growth of Pernaton social media channels saw a 257% increase in impressions and 54.8% increase in engagements across Twitter, Facebook and Instagram.
137.9k impressions
6.5k engagements
2.5k website clicks
Pernaton has achieved numerous pieces of coverage, and been in event goody-bags up and down the country. The brand has also played a supporting role as part of the ever-popular Norwich 10k race which takes place each August.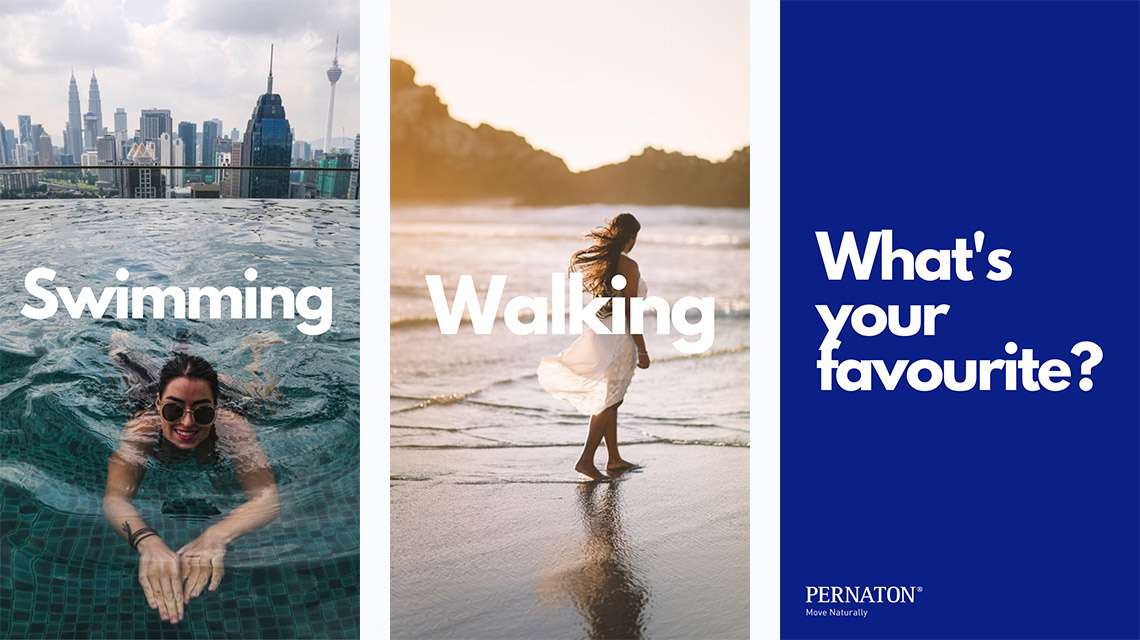 Nad's
Over 25 years ago, Sue Ismiel created a solution for her daughter's unwanted hair. Nad's natural hair removal subsequently grew rapidly throughout Australia's consumer market, winning awards and dominating its category.
Today there are almost 20 products in the Nad's hair removal range available for both men and women including depilatory creams, wax strips, hard and warm waxes and precision applicators readily available in supermarkets and pharmacies. While the brand is well known in Australia, our challenge is to execute a digital marketing strategy which raises brand awareness and generates sales for the portfolio in the UK.
Our approach has been focused on positioning Nad's as 'The Female Champion' through an influencer marketing campaign. Using our network of female influencers, we're working with a number of them to encourage women across the UK to invest in their skincare regime.
A select number of women beauty editors have received an exclusive Nad's hamper consisting of lots of personalised essentials such as a beach bag, water bottle and of course Nad's products.
Coverage for Nad's keeps going from strength to strength thanks to our network of prolific bloggers and media contacts. Coverage has reached over 100,000 people and that's just in four months!