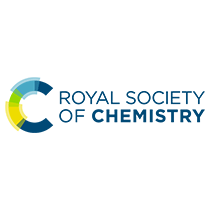 The Royal Society of Chemistry is a not-for-profit organisation that has made advancing excellence in the chemical sciences its goal. Mobas was appointed to develop a creative campaign to target Generation Z, a very cause-driven audience who want to choose a career path with a sense of purpose.
Exploring Gen Z
Mobas conducted initial desk research to understand Generation Z, in terms of the challenges they faced as a group as well as their emotional drivers.
Data uncovered that Gen-Z prefer brands who support a cause and believe that they have the power to influence decisions and change the world for good, and identify themselves as 'global citizens'. They are ambitious for a career that is driven by a cause, wanting to make a difference to the world in which they live – locally and globally. Mobas found that their sense of ethical responsibility, particularly when it came to environmental issues, was very much front-of-mind – the 'Greta effect' was very much being felt. As the first truly digital native generation, it also became apparent that Generation Z looked to their peers and other influencers when decision-making, whether that was to decide what brand of deodorant to buy or indeed what career path to take.

Research informed creative
This initial research phase empowered the creative development to be bolder and braver than the Royal Society of Chemistry had been before from a creative standpoint. With great visual standout, Mobas developed a campaign concept and look and feel that allowed the flexibility of multiple (yet powerful) messaging, covering different ways in which chemistry has an impact on the world and therefore the exciting and surprising career opportunities that there are.
But again, while the creative concept felt right, we wanted to test it with the audience to ensure that the audience would also understand the meaning behind the creative. We utilised one of our insight partners, YouthSight, who we used to share the creative concepts with the audience. The creative resonated incredibly well and the audience feedback was that it would make them think about taking chemistry as an option at A-level and at degree level.

Delivery results
During a four-month development period, the creative direction was tested five times with the target audience, ensuring that the vision resonated with them. A combination of testing platforms included apps specially designed to gather real-time responses. The hero videos were tested with the target audience using platforms specifically focused on the Gen-Z audience. Out of 221 respondents 68% said the MTD hero video, "would encourage people their age to find out more about careers in chemistry".