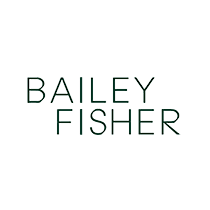 Bailey Fisher Executive Search is an independent executive search firm supporting fast-growth technology and life sciences businesses as they develop and commercialise game-changing technologies.
The firm thrives in the fast-paced environment of one of the world's most exciting technology and life sciences clusters and has contributed to the success of some of the most impressive companies to have emerged from the UK market in recent years, introducing executives who have a profound impact on the future growth of our clients' businesses.
Building a brand for the future
Following the successful completion of an MBO, the firm has plans for aggressive growth. To support these aspirations, the new leadership team appointed Mobas to deliver a revitalised brand and website to increase engagement with the current and desired audiences.
Using our tested four-step process, the Mobas brand team delivered a refreshed brand that represents the vision and the culture today and has been developed to stand the test of time in an ever-changing landscape of recruitment.