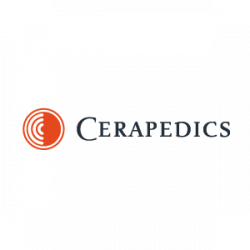 Cerapedics is dedicated to enhancing the science of bone repair by staying at the leading edge of osteobiologic science and product development.
i-FACTOR
Cerapedics has developed leading technology that has revolutionised fusion rates within lumbar spine surgery. The product, i-FACTOR Peptide Enhanced Bone Graft contains P-15, a peptide which enhances the bodies natural bone healing process.

The brief
With no face-to-face events or meeting opportunities due to COVID-19, Mobas was tasked with developing a campaign that could showcase the new Level 1 IVANOS study data to its key audiences around the world. The campaign had to consider regulatory restrictions regarding product promotion and therefore select targeting was critical. The key objectives of the campaign were:
To maximise the awareness and impact of the IVANOS study as lead article in Spine Journal
To reaffirm the position i-FACTOR brand has in the market as clinically superior to competitors
To drive surgeon engagement with distributors and Cerapedics employees

The process
Mobas developed a four-week paid social campaign. Linkedin was used as the chosen platform due to research into our audience preference and a possible target audience of up to 86,000 impressions. This platform also allowed greater control of audience and geographical segmentation to meet regulatory requirements.
The paid campaign would drive people through to a Hubspot landing page for data capture and follow up. Alongside this, the corporate website was updated, and materials were developed for Cerpaedics employees and the distributor network to share with the audience on their own communication channels. The campaign was monitored on a daily basis, with continuous adaptation to drive a better CPC rate.

Results
Over the campaign period, the paid activity achieved 18,092 impressions with a CPC $ under the LinkedIn campaign average.
Several new contacts were created from the landing page for follow-up by the Cerapedics teams. Through feedback, the campaign has created an opportunity for new conversations with Hospitals, Surgeons and Distributors wanting to find out more about the i-FACTOR product, and the benefit that such a product can bring to patients undergoing spinal fusion surgery.
The level of insight from LinkedIn's reporting platform has been beneficial for the team to get a better understanding of how the wider marketing and sales activity is resonating with countries across the world.