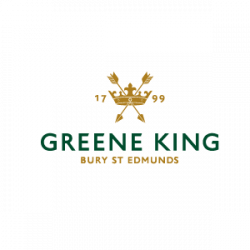 Greene King are the UK's largest pub retailer and brewer. Based in Bury St Edmunds, they've been brewing beer for over 200 years, and today they run over 2,700 pubs. Mobas has been supporting Greene King Pub Partners with their recruitment campaigns for over 13 years now, most recently applying our expertise to their social media channels where we've added value and facilitated lead generation.
Lockdown measures
Lockdown has been a difficult period for businesses up and down the country, and for Greene King this includes their tenanted pubs. From the very start the business has been clear about their determination to succeed and to support their partners. They set out three objectives when the pandemic hit: to ensure financial stability for the business; to position themselves to exit the crisis as the strongest in the sector; and to protect their employees and leased and tenanted partners from the crisis.m today.
Partnership focused
As a long-term partner, Mobas was tasked with assisting with these objectives, the aim being to utilise the social channels to keep the community engaged and motivated to ensure the business and its partners came out the other end stronger than ever. As a team we've always believed in an 'always on' approach to marketing: 51% of consumers believe that businesses should be able to address customers at all times. We took this approach to the team at Greene King, where we felt we could utilise this otherwise difficult period to focus on the positivity embraced by their incredible pub communities.
Once the idea was signed off, we built a content calendar that would see us focusing on sharing community work, good news stories and some of the amazing things that Greene King themselves have been doing.
Here's a selection of the fantastic things we covered during the pandemic across the social channels:
All tied pub tenants received a 90% rent concession that ran until four weeks after a pub was legally able to reopen, at which time a 50% rent concession continued for another four weeks.
The Pub Safe Scheme which was designed to look after team members and ensure customers could socialise safely when pubs reopened.
Reaching £15m of financial support for tenants during Covid-19. [LINK ]
Captain Sir Tom Moore and his incredible journey to raise over £32m for the NHS throughout the lockdown period.
Celebrating the charity work going on in the pub community from Greene King tenants and managed pubs.
Our overall objective with this social approach was to focus on celebrating the great things happening during this otherwise dark time. We believed this would be beneficial to the Greene King brand, as well as creating the right perception of the business that they'd be remembered for once we were safely back to normality.
Focusing on results
During the lockdown period, with limited paid activity, Greene King Pub Partners continued to see 50% of the usual number of leads they received outside of the lockdown period. Not only did the 'always on' approach provide them with consistent positive organic engagement, it also continued to push leads through their website, which showcases the trust that people put in the company when they show strength and positivity in difficult times. This approach means they'll now come out of the pandemic in the strongest possible position to return to their place as the UK's largest pub retailer.
If your brand needs a stronger approach to social media, get in touch with our team.