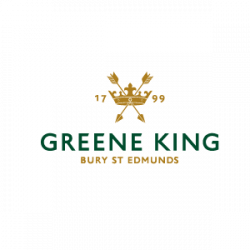 Mobas was commissioned by Greene King Pub Partners, the tenanted and leased division of Greene King, to redesign and build their pub recruitment website. The primary objective was to attract high-calibre licensees that are targeted to specific pub segments and agreement types, to market the available pubs to let, and to allow a prospective licensee to register their interest in a particular property.
The project would involve comprehensive scoping and research, and a full website redesign to bring the new website in line with the Greene King brand and modern design trends. The Mobas technical team would also be carrying out a major rebuild of the back-end to enable content automation from Greene King's CRM to the live website, as well as feeding potential tenant applications from the website straight into Greene King's CRM and marketing software.
A strong brand
With its rich heritage and a brewery in the east of England, Greene King is perfectly positioned to continue as one of England's and Scotland's leading pub companies. As well as its thousands of managed pubs nationwide, Greene King Pub Partners provides an opportunity for the right people to go on to run their own pub, too.

Scoping
We kicked off this project with a comprehensive scoping phase, during which the Mobas project team worked closely with Greene King Pub Partners' key stakeholders in a series of strategic digital workshops to define the strategy behind the website. It was during this phase that we were able to identify key messaging, user stories, audiences and KPIs that would be the basis for this project.

A clear purpose
While audiences, messaging and specific KPIs had to be defined, the purpose of this site had always been clear: to encourage users to apply to run a pub with Greene King. Mobas' job was to create a clear path leading users to that point.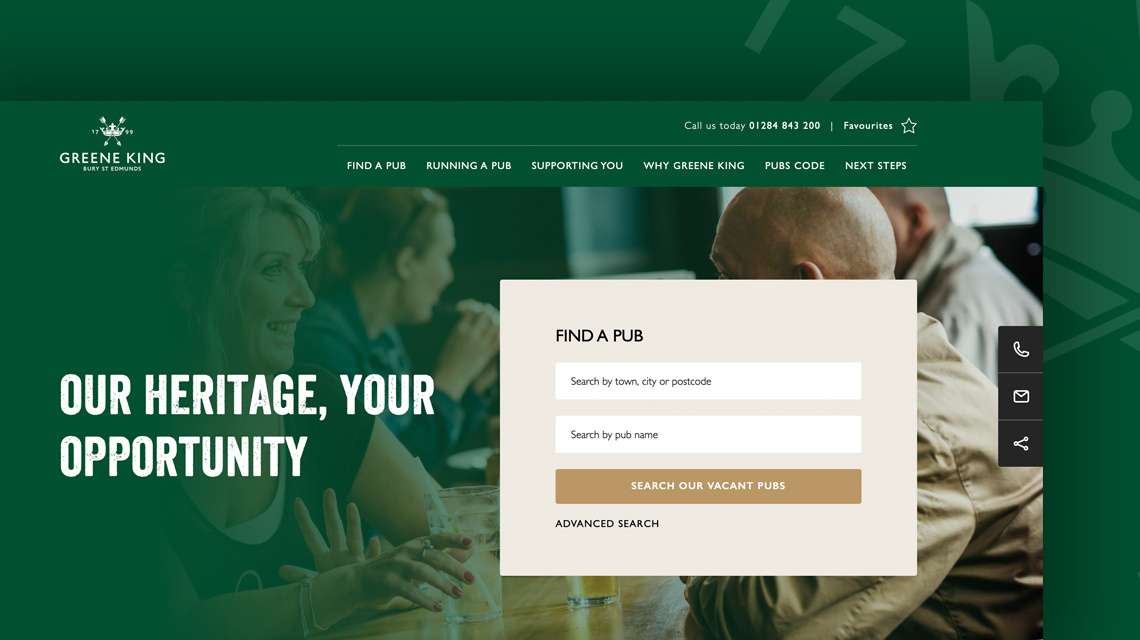 Showcasing a well-defined goal
Using these newly identified objectives, messages and audiences, and keeping the end goal in mind, we were able to set the groundwork for the new Pub Partners website. Mobas created an updated user journey that suited the individual needs of each audience, which we integrated with Greene King's strong brand guidelines to modernise and sharpen the website's design.

Advanced pub search
With the site's main goal being to encourage users to apply to run a pub with Greene King, it was vital that, first and foremost, the site's pub search function and application form process were seamlessly integrated into both the site's design and functionality. With this in mind, each page was designed to serve the purpose of guiding users down our newly defined user journey towards the end goal, providing insight and assistance at each step.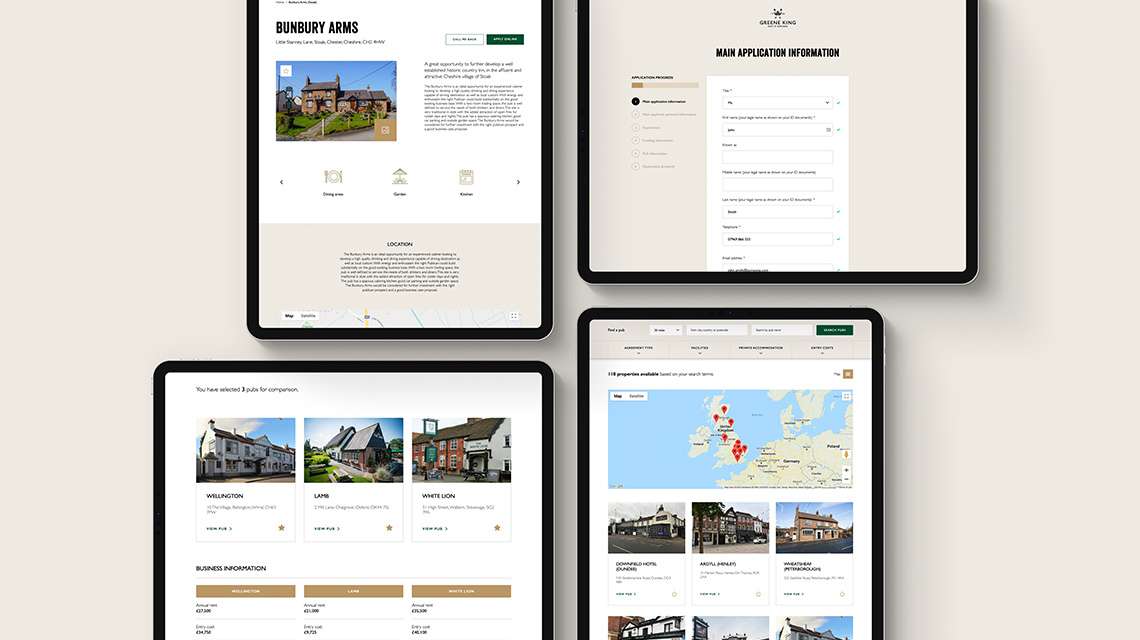 Seamless user experience
Taking the outputs from the scoping workshops, considering and comparing the most suitable technology, and working alongside the Greene King Pub Partners team throughout the entire process, we created an intuitive, responsive and aesthetically appealing site wherein every page is created with purpose – always keeping Greene King's objectives at the forefront of our minds.