Mobas designed and built a brand new website to promote and showcase Clare College's conferencing facilities.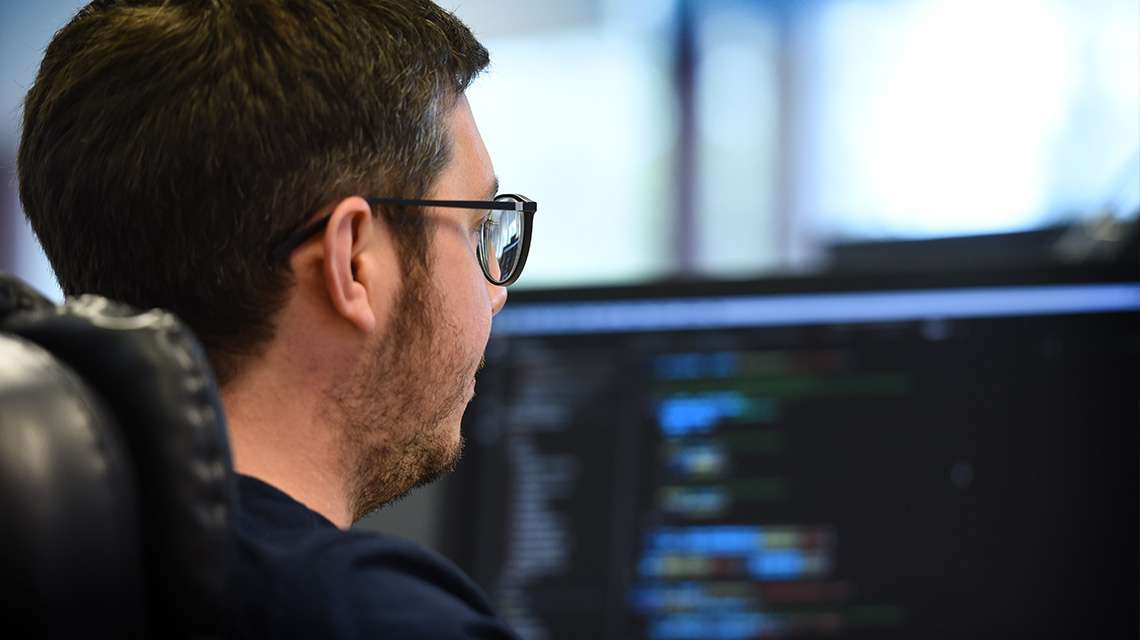 Standing out from the crowd
Set in the heart of Cambridge, Clare College has a world-class conference centre set in a beautiful riverside location.
Amongst picturesque gardens beside the River Cam and Cambridge 'backs' Clare College offer excellent conference facilities, a range of first-class food options, as well as on-site accommodation.
With competition from local hotels and numerous university College's, Mobas was tasked to create a website to showcase all Clare College had to offer to generate new business enquires for their events and conference department.
A rejuvenated digital presence
The project was initiated as the College's event website had become aged and failed to truly showcase the quality of facilities and service Clare College offers delegates. Our challenge was to clearly communicate why Clare College is the ideal event partner whilst keeping the site intuitive and easy to use for time-pressed event organisers.
Our web designers and developers set a strong foundation for the site, rethinking the whole information architecture and ensuring a smooth user journey for those looking to compare Clare College's facilities to other venues quickly. We designed the site around light navigation with the aim of driving users towards making an enquiry.
We built the site on Bolt, a proven platform that enables Clare College's in-house team to manage their own site so their digital presence can continue to progress as their conference offering continues to evolve.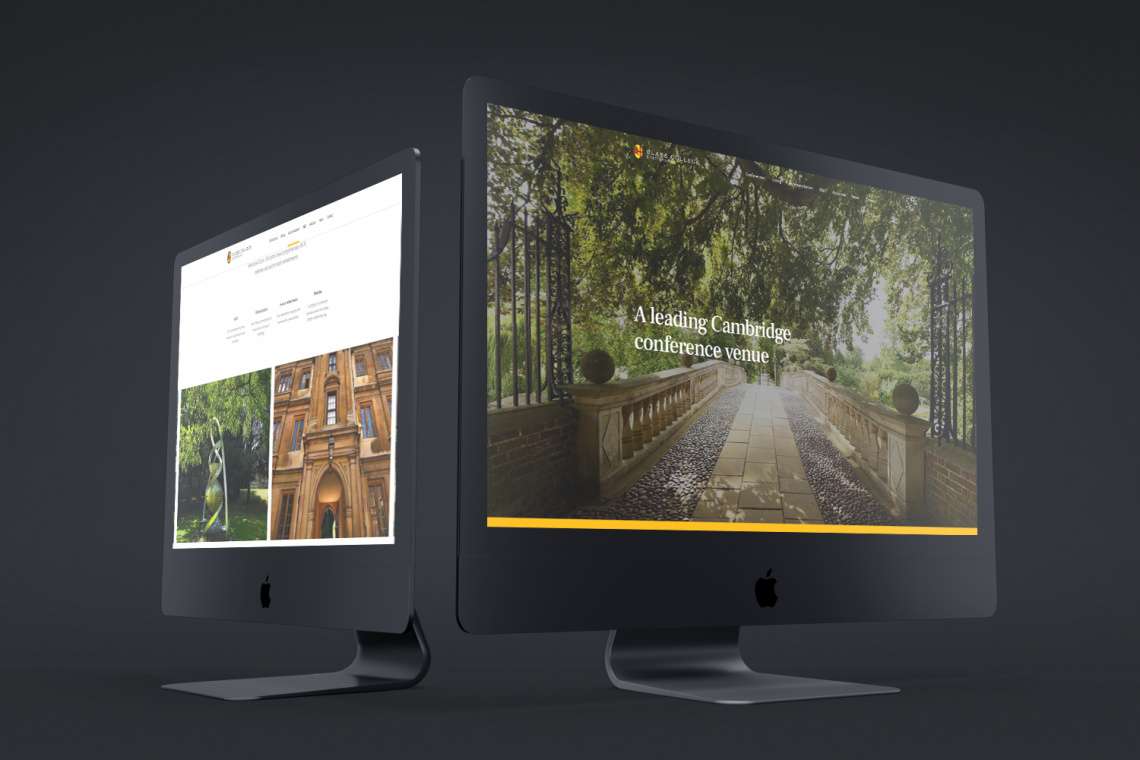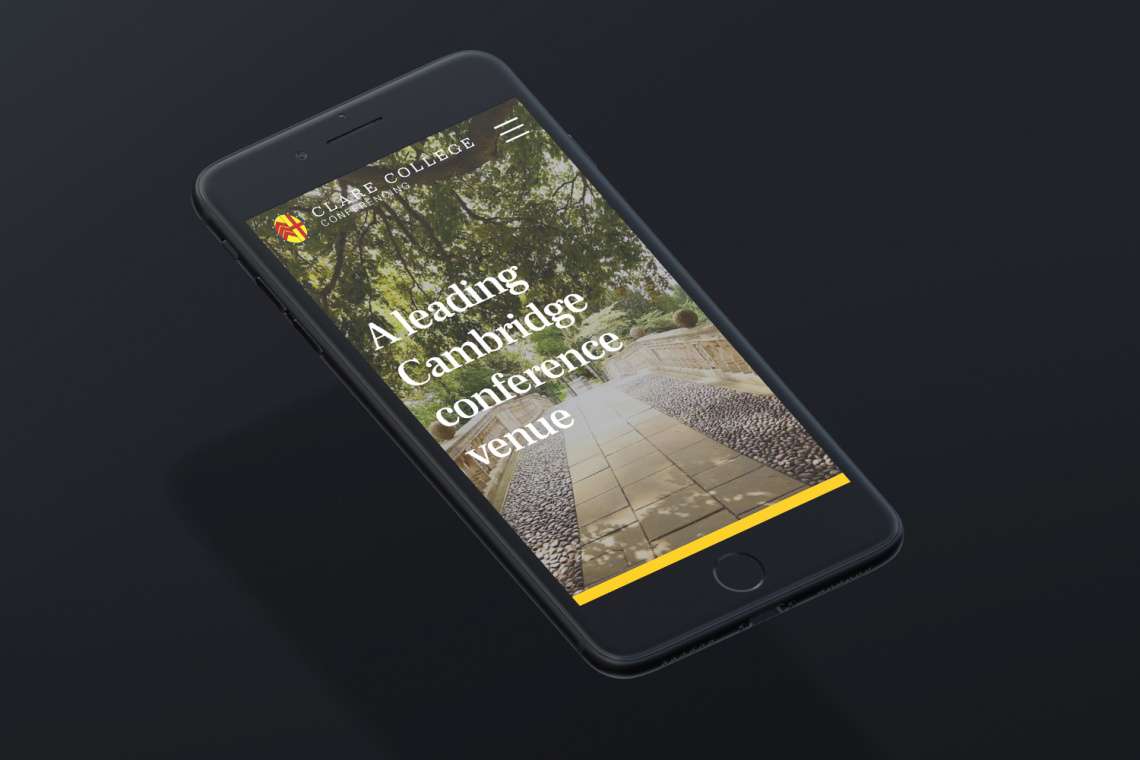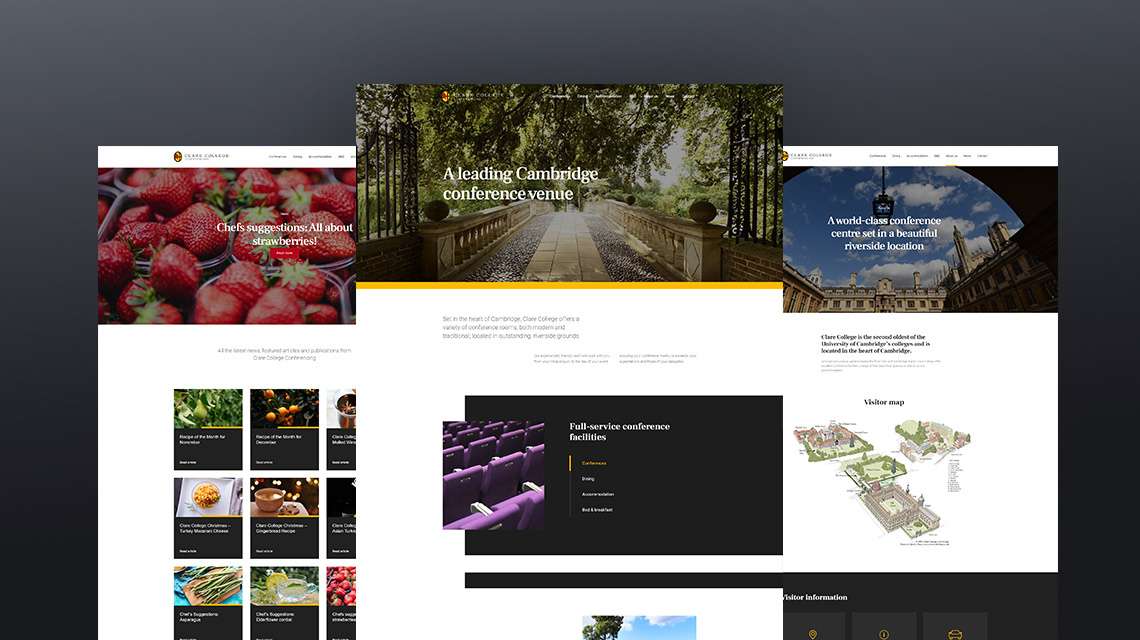 Delivering results
This modern and image-led event site represents a clear audience-first approach to website design and development and marks Clare College out from its competitors. The website integrates the College's new brand while showcasing the quality of its event offering.
Since its launch, the website has dramatically improved Clare College's organic Google ranking for targeted keywords, as well as a major increase in overall site traffic.