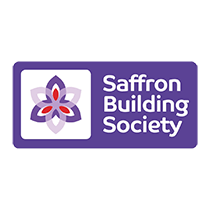 Mobas and Saffron Building Society partnered at the beginning of 2020, on a business and brand transformation programme. A large part of that programme includes a PR agency retainer that covers a broad range of activations targeted at key stakeholders and publics.
Our brief
To raise awareness of the Saffron Building Society brand on a regional and national level.
To raise awareness of the Saffron for Intermediaries brand with mortgage brokers across the country.
To deliver positive reputational gains by engaging with audiences in new and interesting ways, improving the brands' digital presence and engagement with its stakeholders.
To ensure that Saffron's CSR, excellent employer, partnerships, green and community activities were effectively understood on a national, regional, and local basis.
To create an awards strategy that delivered positive recognition of the work of the society and its people.
Our strategy
Mobas developed a strategy that delivered a selection of high impact and carefully budgeted activities to target a huge array of stakeholders. The target audiences identified included, but not exclusively:
Mortgage Brokers
Financial Advisors
Mortgage Seekers

Remortgagers
First-time buyers
Specialist Mortgage Seekers

Savers

National Savers
Regional and Local Savers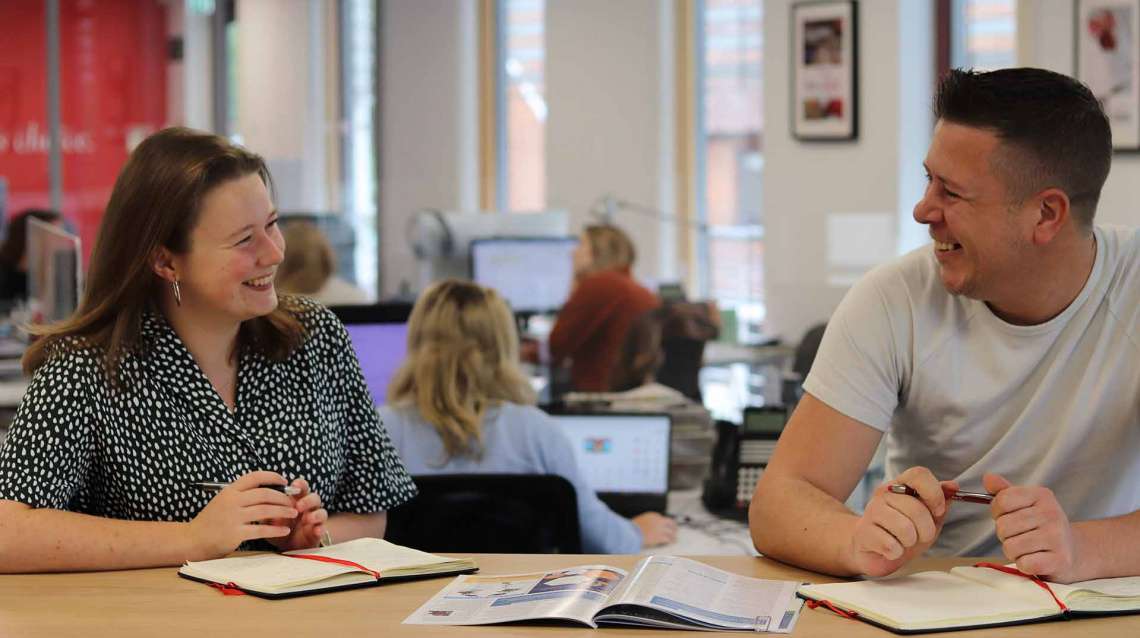 How we delivered
Media Relations Strategy
Thought Leadership Activations
Award Submission Programme
Community Engagement
Crisis and Business Continuity Management
Our challenges
Saffron Building Society is a regional building society, located in Essex, Hertfordshire and Suffolk. With only 8 branches, the society's brand awareness was moderate in the areas in which it served via branch, but nationally was low.
Brokers have a wide choice of lenders available to them, and it is not always the case that Saffron will have one of the top five products on the market for every mortgage type, meaning the society could be less likely to get an application from a broker's client.
The society's digital presence was low. The website – even following a tremendous redesign and technical update from Mobas – had limited editorial and educational content to attract new customer, whether that was a consumer or a broker.
The results
Since the onset of the retainer, Mobas have secured 804 pieces of coverage
(Correct as of 27th September 2021)
Results for 2021:
Total Items of Coverage: 381
Total Reach of Coverage: 78,454,995
How we tranformed their PR
Using a variety of well structured and considered tactics, the strategy wasn't just about coverage.
Media Relations Strategy:
The coverage achieved was on the back of a robust media relations strategy that went beyond simply sending press releases, to engaging directly with the journalists and editors to raise Saffron's credibility considered ways that built credibility.
Mobas identified opportunities to 'newsjack', engaging reactively to the news agenda providing carefully considered and well-structured quotes and interviews.
Mobas remained informed of public affairs issues, government policy changes and local issues to ensure Saffron was able to react quickly and effectively.
Mobas used our experience to enhance product launches outside of the trade media, by identifying issues stakeholders face with getting a mortgage or saving.
Mobas used consumer insight to drive the societies financial wellbeing agenda, providing issue-led news stories to the media – regionally and nationally. The culmination of which was delivered as a branded, unique to the market report about the state of the nation's planning for later life, Bloom. Bloom will be released quarterly by the society with a different financial wellbeing issue raised.
Mobas engaged and retains strong relationships with the local newspapers, websites, and broadcast media to each branch to allow for strong coverage around community activities and to mitigate any local issues that may arise.
Mobas introduced key spokespeople from the society to the media – with constant updates – to ensure the media considered us early for commentary. Both with the consumer and specialist mortgage and finance media.
Mobas created and maintained a structured thought leadership programme with the media, providing insight and opinion articles to both trade and consumer mortgage titles.
Thought Leadership Activations:
Mobas extensive history of providing quality and engaging thought leadership strategies, led to a selection of contemporary, effective, and engaging content activations for the client.
Articles: The backbone of any thought leadership strategy is the production and publication of opinion and insight articles. Mobas identified two audience strands initially, consumers and brokers. Using key spokespeople, Mobas arranged for one article per month to be placed online in two of the leading mortgage publications, with bespoke opportunities with two others. Mobas also engaged more junior members of the team, to enhance the thought leadership credentials of the entire operation – outside of board and management personnel.
Webinar Series: Webinars have become a staple in communicating with B2B audiences, Mobas and Saffron were quick to adopt this. But we moved away from a typical Powerpoint presentation and Q&A structure, to one of education and engagement with brokers via a live chat room and polling. Now in its second season, SFI LIVE is hugely popular, audiences continue to grow as the society educates brokers on specialist mortgages. A fully CPD service, brokers can attend in the knowledge it counts towards their professional development. SFI LIVE has been viewed live by over 800 unique brokers.
Podcast Series: SFI (not so) LIVE is a relatively new addition to our strategy. Produced and presented by Mobas, the podcast brings together Saffron colleagues, alongside industry experts to discuss issues facing the mortgage and property industry and is available on Spotify, Apple Podcasts, Google Podcasts and many more.
Speaker and Event Opportunities: Mobas work with the Saffron team to provide experts to panel discussions, webinars, podcasts and more.
Awards Submission Programme:
Mobas have been working with Saffron to engage with industry awards. To date the society has entered some of the most prestigious awards with great success.
Among the most prestigious awards, Saffron have won:

while Holly Andrews, Intermediary Team Leader, won the BDM of the Year title in 2021.
Community Engagement:
Mobas works closely with Saffron's Community Business Partner to deliver the exceptional work of the society in all areas of the community.
This includes:
Media relations with key local and regional media to raise awareness of the community fund grants paid to charities each year
To raise awareness of the charitable work the society staff undertakes, including the relationship with the community support app, onHand.
To raise awareness of events that are happening on a branch level, or with the variety of sports initiatives that the society engages with.
To assist with member events, which in 2020 included an online member prize quiz normally able to be undertaken in person.
Crisis and Business Continuity Management
Mobas worked with both the marketing and finance team at the society to develop a new, contemporary crisis and business continuity management plan. The new plan's features included:
Crisis Flow Diagram & Business Continuity Flow Diagram
Training, advice, and guidance documents
Responsibilities and team structure
Key contacts
Pre-approved comments for social media, website, the media, and internal communications for a thorough list of potential situations bespoke to the society.
Evaluation and assessment documentation.
If you are looking for a national PR agency, or would like a PR agency in Cambridge, get in touch, we love to chat.