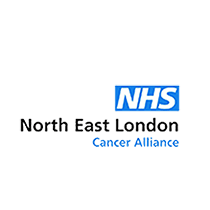 The North East London Cancer Alliance (NEL CA) has a remit to improve and transform cancer patient pathways from prevention through to end-of-life care. A key area of work for the Alliance is in improving awareness of signs and symptoms of cancer and increasing uptake of cancer screening services across North East London to ensure early detection.
The brief
Mobas launched the Men's Wellness campaign in summer 2021, an ongoing campaign aimed at specific male groups in North East London. The core aim was to encourage the target audience to attend cancer screenings, in particular for bowel, lung and prostate cancer. As part of this wider campaign, NEL CA partnered with the Graham Fulford Charity Trust (GFCT) to promote the availability of PSA testing kits following on from Prostate Cancer Awareness Month (March). These kits, which usually come at a cost, could be ordered free online and allow men to complete a test in the comfort of their own home.
Our approach
To ensure the opportunity with the GFCT was maximised, Mobas recommended developing a social media campaign over this period that sought to increase the awareness of signs and symptoms of prostate cancer, while encouraging our target audience to order a PSA testing kit via the GFCT website. The campaign would support the existing out-of-home activity in the selected North East London Boroughs that also advertised the signs and symptoms of prostate cancer. The campaign strategy was to target both men themselves (primary audience) but also partners of the audience (secondary audience) who could order a kit on their behalf. The campaign was a mixture of organic and paid. Content was advertised organically across Twitter and Facebook with the support of Leyton Orient FC who shared each post to their page, helping to reach the target audience even further. A paid campaign was also active across Facebook, ensuring that both audiences were targeted simultaneously.
Campaign objectives
The main objectives were agreed as:
Increase in number of PSA tests ordered on the GFCT site by men from the white, black and south Asian population and/or in the lowest deprivation quintile
Increase in earlier diagnosis of prostate cancer in the North East London population, through raising awareness of symptoms and encouraging men to seek advice from their GP for any worrying symptoms
Increase in earlier diagnosis of prostate cancer in the North East London population, through encouraging women to encourage their partner to seek advice from their GP for any worrying symptoms
Creative assets for social platforms were developed as carousels to allow multiple messages to be seen. These included common signs and symptoms that the general public could relate to. In addition, Mobas recommended developing a printed leaflet that would be distributed to targeted postcodes as a promotional piece to highlight the signs and symptoms of prostate cancer, with a CTA to request a PSA test.
Delivering results
The social media campaign was seen by 166,522 users across Twitter and Facebook and received a total of 2,419 link clicks which led to the GFCT website. Results suggest that the content resonated with both audiences. The top-performing symptoms advertised were: 'Noticed a change in your flow?' and 'Has your partner mentioned any of these symptoms?'.
When cross-referencing the number of tests that were ordered via the site with the overall campaign activity: almost 200 free PSA test kits were requested over the course of three to four weeks. Surprisingly, five of these tests were flagged as red and two were flagged as amber meaning that further investigation was required for those participants to rule out a potential diagnosis of prostate cancer.
These results highlight that the social media campaign, both paid and organic, was an overall success in its core aim of cancer prevention and early detection.