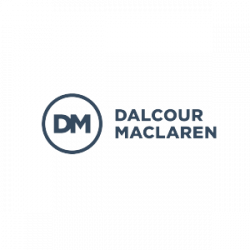 Dalcour Maclaren are a market-leading property and environment consultancy firm, working exclusively for the utility and infrastructure sectors since 2003. After a strong period of growth, Dalcour Maclaren appointed Mobas to create a unique brand proposition, which was to be rooted in market insight and audience behaviours and motivations.
Approach
Mobas started the Discover phase of the brand transformation project with a series of research tasks. Starting with desk research, Mobas reviewed the market in which Dalcour Maclaren operates, in order to understand what was driving change and growth. Historically, utility and infrastructure surveying wasn't considered the most glamorous, but is now clearly vital for the future of our economy. This and other marketplace insight enabled the Mobas team to establish what set Dalcour Maclaren apart from their competitors.
Following this, Mobas conducted staff and customer research, where Mobas carried out a series of one-to-one interviews with stakeholders across key clients (both new and long-standing) as well as staff members at different levels of seniority and with different lengths of service. This meant that the Mobas team were able to get under the skin of the opportunities and challenges that the business faced.
The insight gleaned from this research was that the perception of the industry was traditional and tweedy, which gave Dalcour Maclaren a unique opportunity to demonstrate its progressive approach in the market through the brand proposition. We also found that the culture of the business reflected this, which underpinned the staff recruitment and client acquisition opportunities.

Impact
The insight gleaned from this initial stage of research underpinned the entire definition of the brand. It allowed the Mobas team to showcase the uniqueness of Dalcour Maclaren and what set it against its competitors. This empowered the entire Dalcour Maclaren team, by reinforcing the culture through brand training and internal communications, and was able to support the internal marketing team in understanding their audiences.
Mobas continues to support Dalcour Maclaren on a consultancy basis, embedding themselves within the business and supporting the team to achieve their business objectives.